We've created a business model that makes it extremely easy to get your store online fast and start making money immediately. DollarDays has partnered with outstanding website providers, each providing unique websites to fit your needs and pocketbook. Whether you would like to design your own website using our provider's online tools, have a higher end custom site built for you by a leading web design company or use a low cost, simple turnkey system, we connect you to the right resources that best fit your needs and help ensure your success. You can very easily and quickly build, manage and grow your own online store, all without a need for a degree in computer science - everything you need to succeed.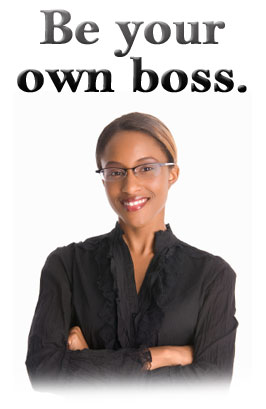 We are a not a franchise: Our business is based on selling wholesale and closeout products. Since we are a wholesaler whose growth depends on reorders from our loyal customer base, we want you to open a store that is successful so you come back to us and buy more products. It is in our best interest to merchandise your store with fast selling items and hot selling promotions so you keep coming back to us for reorders. We do not charge any kind of fees for consultation to help get you up and running. We do this because we view opening a store as an investment in our mutual future.
Exceptional customer service: Our customer service experts not only help you get started, but provide ongoing support. Our customer service tram understands the ins and outs of attracting and keeping a loyal customer base. Because they are dealing with stores all over the country, they quickly see what is hot and can advise you where you should spend those precious dollars. You will realize very quickly that we really do care that you are successful.
Product variety: Our assortment of product and a constant flow of closeouts are extensive. There is no other company with over 225,000 products that will ship by the case.
Convenience of buying: DollarDays knows what it is like to try to run a store, take care of the customers and still make sure you have the right product at the right time. Because our site at DollarDays.com is a virtual showroom open 24 hours a day, it gives you a chance after a long day at the store to come home and at your leisure view all the new products and do the reorders at your own pace. No hassles... just sales!

How much money can I make?
The money you make is directly attributed to the effort you put into driving traffic to your site. There are hundreds of ways to drive traffic to your site; for the first few months you will want to experiment with different ways to get a feel for what's working and to give your site a chance to get indexed by search engines. We provide you with all the tools you need, including products.
Can I control what items I sell?
Yes, once you have your store set up, you will be able to import which products you want to sell from the administrator area of your store. You can import them all, or just a few categories, it's up to you.
I control the prices?
Yes, once you decided what products to sell, you will be given the ability to mark-up your product prices. The difference between what we sell them to you for and what you sell them to your customers for is your profit.
If a customer places an order on my site, does DollarDays ship it?
Yes, just go to the DollarDays site and place order.
How much does it cost to operate an online store?
The website partner we use charges $34.95 to $99.95 per month, and no set up fee. There are other options available, but you'll find these rates very competitive. You will also have to pay for a merchant account so you can accept credit cards online; these typically range from $10 to $25 per month. That said, plan on a minimum of $45 per month and a maximum of $125, approximately. These rates can vary, and the intention is to provide a ballpark range for you.