Your search for products by Looney Tunes yielded 3 results. You are on page 1 of 1.
Revise
or
New
Search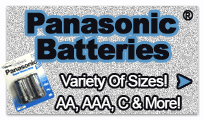 Compare

LOONEY TUNES Coloring & Activity Book
- Soft Hard Cover with paper back.
- Comes in two titles.
- A lot of activity and coloring inside the books.
- Size of the book is 8" x 11".
- Contents of 96 pages.
Compare

Temporary Tattoos are the Hot Fashion item... Models, Actors and Pop-Stars all around the World are all wearing them. The best part about Temporary Tattoos is that they can last up to a week and can be removed at any time. Our Temporary Tattoos look very realistic and most people can't even tell they are fake. And of course all of our Temporary Tattoos are 100% safe and non toxic. Each piece comes nicely packaged and peggable for easy display. UPC coded. Great for Holiday crafts!
Compare

you will receive an assortment of these taz and tweety playground balls. appx 8.5" and they come in these beautiful display boxes to set right on your shelves. These licensed balls are lots of fun.