Your search for products in Valentine's Day Product yielded 35 results. You are on page 1 of 4.
Revise
or
New
Search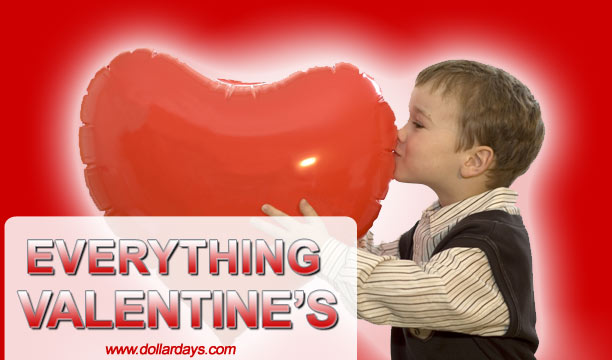 Compare

Large American Greetings Valentine's Day gift bag. Koala bear with a heart. 12.5" x 9.5" x 5.25".
Compare

Kids Valentine Cards - 16 Count

4 assorted themes
Garden Fairies
Monkey
Princess
Pirate
Compare

Childrens Valentines Masks.
Assorted animals.
12 masks per pack.
Ages 3+
Compare

Each Valentine Bear Ornament Craft Kit includes instructions.
12 craft kits per pack.
Compare

Valentine Stickers. Size: 4.75" x 7.5". 4 sheets per package. Made in USA.
All sales final, no returns.
Compare

Candy Heart Stickers. Size: 4¾" x 7½". 5 sheets per package. Made in USA.
All sales final, no returns.
Compare

Hard candy made simple! Just add sugar. Kit makes two large batches of candy (each over 1 pound). Kit contains grape and watermelon flavoring oils (1 dram each) and two bags of professional grade powdered corn syrup.
Compare

SANDYLION-Classpak Stickers. Use Sandylion educational stickers as classroom tools to motivate; inspire; educate; and reward young achievers! They feature bright colors and realistic shapes that children will love! These stickers are also great for at home crafts such as cards and scrapbook pages! Each package contains three 10- 1/2x2 inch sheets of stickers. Stickers are acid and lignin free! Imported.
Compare

Heart Foil Centerpiece. Includes (1) Heart Foil Centerpiece. 15" H. Has a weighted base and can also be used as a balloon weight. Centerpiece is available in assorted colors.

Weight (lbs): 0.2
Dimensions: 16.5 x 5.5 x 2.25
Color: Purple
Size: NA
Material: foil
Care Instructions: NA
Occasion: Birthday
Compare

Happy Valentine's Day iron on Decals Assortment. Comes in 12 assorted designs and are packed 72 pieces per display box. Each Valentine's Day decal measures approximately 2" x 2.25". The card measures 6 3/4" x 3.25". Makes a great gift basket item.