Your search for products in Valentine's Day Product yielded 138 results. You are on page 1 of 14.
Revise
or
New
Search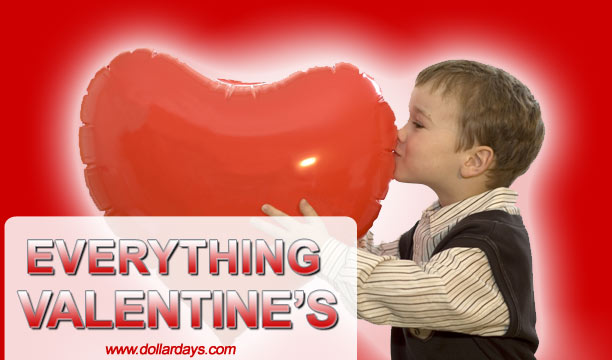 Compare

Heart Rainbow Spring.

Weight (lbs): 0.02
Dimensions: 1.5 x 1.5 x 1.5
Color of these wholesale bulk cheap discount fun springs: Rainbow
Size: Just the right size on these Valentine's Heart toys and gifts
Material: Plastic
Care Instructions: NA
Occasion: Birthday and Valentine's Day
Compare

Glimmer Mist Limited Edition-Valentine Pink
TATTERED ANGELS-Glimmer Mist Limited Edition: Pink Valentine. A quick and easy spray that delivers just a touch of glimmer in a fine mist to make all of your projects shine! Puts an end to messy clumpy and time consuming conventional glitters with over 50 water-based; archival safe; acid-free and non-toxic colors to choose from which makes finding the right one for your project easy. Safe for and adheres to all types of materials including paper; acrylic; metal and fabric. Bottle contains 2 oz/59ml. This collection is available for a limited time only. Made in USA.
Compare

Tim Holtz Cling Stamp Set, Valentine Silhouettes
STAMPERS ANONYMOUS-Tim Holtz Collection Cling Rubber Stamps. These red rubber stamps come mounted on cling foam so you can use them with any acrylic block (sold separately). Great for using with Tim's signature distressing techniques! Stamps come on a 3-hole punched sheet for easy storage in the Tim Holtz Stamp Storage Binder (also sold separately). This package contains one 8-1/2x7 inch sheet of stamps. Made in USA.
Compare

Heart Foil Balloon. Includes 1 mylar balloon. Measures 18".

Weight (lbs): 0.02
Dimensions: 11 x 8 x 0.25
Color: Pink
Size: NA
Material: Plastic - PET
Care Instructions: NA
Occasion: Birthday
Compare

Valentine's Day Cupcakes - Mini Cutouts. Includes (10) mini cutouts.

Weight (lbs): 0.08
Dimensions: 5 x 5.5 x 0.25
Color: NA
Size: NA
Material: Paper
Care Instructions: NA
Occasion: Valentine's Day
Compare

Valentine Candy Heart Sticker Sheets. Valentine Candy Heart Sticker Sheets (4)

Weight (lbs): 0.01
Dimensions: 7.5 x 4.5 x 0.25
Color: NA
Size: NA
Material: paper
Care Instructions: NA
Occasion: Valentine's Day
Compare

Mini Valentine Bear Cutouts. Includes (10) mini valentine bear cutouts.

Weight (lbs): 0.06
Dimensions: 6.5 x 5 x 0.25
Color: NA
Size: NA
Material: paperboard
Care Instructions: NA
Occasion: Valentine's Day
Compare

Valentine's Day Cupcake Hearts 9 oz. Paper Cups. Includes (8) cups.

Weight (lbs): 0.14
Dimensions: 3.25 x 3.25 x 5.5
Color: NA
Size: NA
Material: Paper
Care Instructions: NA
Occasion: Valentine's Day
Compare

Valentine's Day Cupcake Hearts - Lunch Napkins. Includes (16) lunch napkins.

Weight (lbs): 0.16
Dimensions: 6.5 x 6.5 x 0.5
Color: NA
Size: NA
Material: Paper
Care Instructions: NA
Occasion: Valentine's Day
Compare

Happy Valentines Day 18" Foil Balloon. Happy Valentines Day 18" Foil Balloon

Weight (lbs): 0.02
Dimensions: 11 x 8 x 0.25
Color: NA
Size: NA
Material: Plastic-PET
Care Instructions: NA
Occasion: Valentine's Day