Your search for products in Valentine's Day Product yielded 26 results. You are on page 1 of 3.
Revise
or
New
Search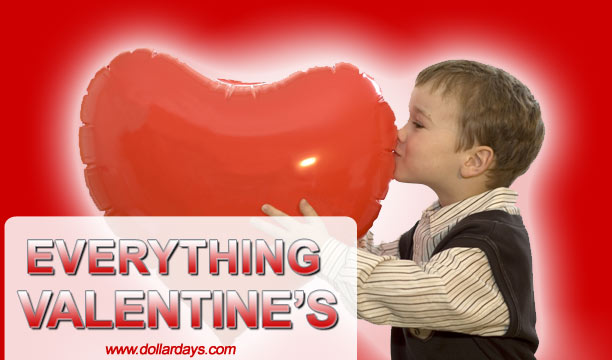 Compare

Potted Rose Gift Box

2 assorted pots
Square 2.75"W x 2.75" L x 5"H
Round 3" diameter x 4" height
4 assorted flowers
16 piece counter display
Compare

Valentine Lovers Certificate

3 assorted styles
My Perfect Man
My Perfect Girl
Hunk of Love
Measures 8" x 12" each
Compare

White Pearlized Shreds - 1.5 Ounce Bag

Stylish decoration for gift bags and more
Comes in 36 piece counter display
Compare

Large American Greetings Valentine's Day gift bag. Koala bear with a heart. 12.5" x 9.5" x 5.25".
Compare

Medium American Greetings Valentine gift bag. 9.5" x 7.75" x 4.25". Swiss Hearts.
Compare

Valentine rhyming card game. 25 3"x5" red, pink and white cards with challenging questions.
Compare

Tissue Ball. Color: red and white. Size: 19". Made in USA.
All sales final, no returns.
Compare

Hang thees window clings up this Valentines Day to show everyone your V-day spirit. These clings include a large dinosaur eating a candy heart with a "Be my Valentine" banner. There are also two smaller dinosaur clings as well. The clings are roughly 18x12in before you take them off and put them onto the window.
Compare

A little something to "light up" your heart! These adorable light-up heart necklaces are the perfect way to celebrate Valentine's Day.
•Flash function
•Batteries included
•Counter display

Compare

3 sheets of stickers with a Valentine's Day theme including hearts and arrows. Ideal for craft or scrapbook projects.