Your search for products in Valentine's Day Product for up to $10.00 by the case yielded 85 results. You are on page 1 of 9.
Revise
or
New
Search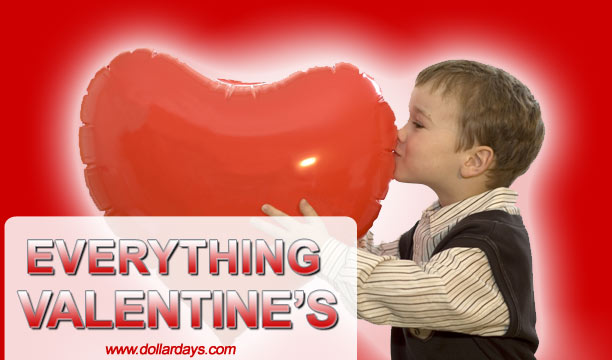 Compare

Heart Rainbow Spring.

Weight (lbs): 0.02
Dimensions: 1.5 x 1.5 x 1.5
Color of these wholesale bulk cheap discount fun springs: Rainbow
Size: Just the right size on these Valentine's Heart toys and gifts
Material: Plastic
Care Instructions: NA
Occasion: Birthday and Valentine's Day
Compare

Glimmer Mist Limited Edition-Valentine Pink
TATTERED ANGELS-Glimmer Mist Limited Edition: Pink Valentine. A quick and easy spray that delivers just a touch of glimmer in a fine mist to make all of your projects shine! Puts an end to messy clumpy and time consuming conventional glitters with over 50 water-based; archival safe; acid-free and non-toxic colors to choose from which makes finding the right one for your project easy. Safe for and adheres to all types of materials including paper; acrylic; metal and fabric. Bottle contains 2 oz/59ml. This collection is available for a limited time only. Made in USA.
Compare

JACK DEMPSEY-Stamped Cross Stitch & Embroidery: Table Runner/Scarf. Stitch up a beautiful table runner or scarf with this kit. The stitching design has been stamped using ink that washes away with any liquid and the fabric is a 50/50 cotton/poly blend broadcloth. This package contains one 15x42 inch runner/scarf; instructions for completion and care; and complete DMC floss requirements. Hoop; needle; and floss all sold separately. Design: Valentine's Day. Made in USA.
Compare

Heart Foil Balloon. Includes 1 mylar balloon. Measures 18".

Weight (lbs): 0.02
Dimensions: 11 x 8 x 0.25
Color: Pink
Size: NA
Material: Plastic - PET
Care Instructions: NA
Occasion: Birthday
Compare

Valentine's Day Cupcakes - Mini Cutouts. Includes (10) mini cutouts.

Weight (lbs): 0.08
Dimensions: 5 x 5.5 x 0.25
Color: NA
Size: NA
Material: Paper
Care Instructions: NA
Occasion: Valentine's Day
Compare

Valentine's Day Cupcake Hearts 9 oz. Paper Cups. Includes (8) cups.

Weight (lbs): 0.14
Dimensions: 3.25 x 3.25 x 5.5
Color: NA
Size: NA
Material: Paper
Care Instructions: NA
Occasion: Valentine's Day
Compare

Valentine's Day Cupcake Hearts - Lunch Napkins. Includes (16) lunch napkins.

Weight (lbs): 0.16
Dimensions: 6.5 x 6.5 x 0.5
Color: NA
Size: NA
Material: Paper
Care Instructions: NA
Occasion: Valentine's Day
Compare

Happy Valentines Day 18" Foil Balloon. Happy Valentines Day 18" Foil Balloon

Weight (lbs): 0.02
Dimensions: 11 x 8 x 0.25
Color: NA
Size: NA
Material: Plastic-PET
Care Instructions: NA
Occasion: Valentine's Day
Compare

Valentine's Day Cupcake Hearts Dinner Plates. Includes (8) dinner plates.

Weight (lbs): 0.23
Dimensions: 9 x 9 x 1
Color: NA
Size: NA
Material: Paper
Care Instructions: NA
Occasion: Valentine's Day
Compare

Valentine Happy Heart Swirl 9 oz. Cups. Includes 8 Valentine Happy Heart Swirl 9 oz. Cups

Weight (lbs): 0.02
Dimensions: 3 x 3 x 5.5
Color: NA
Size: NA
Material: paper
Care Instructions: Disposable
Occasion: Valentine's Day