Your search for products in Valentine's Day Product priced by the case between $50.00 and $75.00 yielded 34 results. You are on page 1 of 4.
Revise
or
New
Search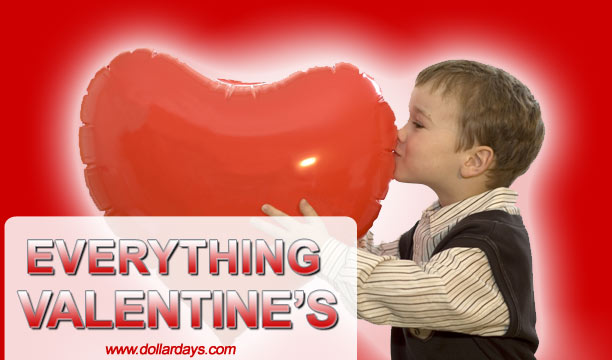 Compare

Love Theme Horizontal Gift Bag

Ribbon handle
Heart shaped gift tags
6 assorted styles
2 Sizes: 9.5"x 10" and 3.75"x 4"
Compare

Valentine Cupcake Favor Box - 4 Pack

Send loved ones home with a sweet treat
4 assorted designs
Shrink wrapped
Compare

Felt Valentine Treat Bag with Drawstring

With pom pom drawstring
8 assorted designs
Comes on merchandise strip
Compare

Valentine Table Cover 54" x 108"

Celebrate Valentine's Day with decorative table covers
2 assorted prints
Compare

Valentine Purse Hanger Hook

Decorative metal hangers
Assorted valentine designs
Compare

Rose Petals 200 Count

3 assorted colors
Red rose petals
White rose petals
Pink rose petals
Compare

Sparkling Valentine Hanging Decorations

3 assorted designs
12' Garland
3 pack swirls
11 piece sparkling cutouts
Compare

Jewelry Gift Box - 3 Pack

4 assorted Valentine prints
3 sizes per bag
Large 8.25" x 2.3"
Long 3.75" x 5.75"
Small 2.5" x 2.75"
Compare

Valentine's Day always seems sugary sweet on the surface, but you know what everyone's really thinking! Why not tell the truth with the help of Risque Valentine heart candy? No one will mistake your message for what it's not when you share x-rated sentiments like, "Eat Me." This adult novelty candy makes a great gift! Display includes 24- 1.6 ounce boxes.
Compare

Heart Pen with Glitter and Feather

48 Piece package display
Assorted colors:
Red
White
Pink