Your search for products in Blankets & Throws priced between $15.00 and $25.00 yielded 32 results. You are on page 1 of 4.
Revise
or
New
Search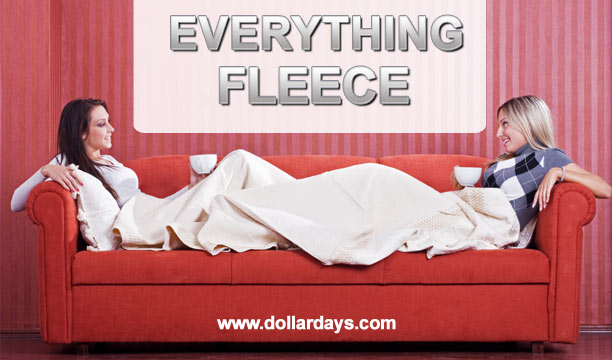 Compare

Westport Blanket - 72 x 90" - Twin - 100% Acrylic Needlewoven - 2" Satin Binding - Specially Treated To Resist Shedding And Pilling- Heavyweight For Warmth And Strength - Champagne
Compare

The Roberto Amee Faux Fur throw is luxurious and incredibly attractive. Manufacturer: Roberto Amee Retail Packaged: Bulk UPC Coded: Yes Materials: Black mink 3 inch pelts (faux-fur) Dimensions: 45 inches W x 60 inches How packaged: 1 per box. Care instructions: Dry clean. Features: Extremely soft and comfortable. Extra soft pure fleece backing. Adds style and accent your home or office.
Compare

Boston Red Sox MLB Light Weight Fleece Blanket (Wicked Series) (50x60")"
This is an extremely colorful throw. During the printing process; fleece material absorbs color like a sponge and is capable of holding fine airbrush detail. Fleece is also known for packing maximum warmth into minimal space. It can be rolled or folded.
Compare

Size: 50" x60"
One Side Luxurious Faux Micro Mink on these blankets
Other Side Cozy Faux Lambswool Sherpa on these blankets
Concealed Zipper Seam designed for better embroidery appearance
Vinyl Zippered Bag Included.
Compare

8483 UltraClub Tie-Dye Fleece Blanket
UltraClub keeps you warm all night long with this toasty fleece blanket.
2-sided brushed 100% polyester
6.5-oz.
Sizes: 50"w x 60"L
Compare

Show your patriotism with this beautifully crafted American flag blanket. This ultra-comfortable blanket measures 50" x 60" and is made of soft polyester.
Compare

Minnesota Vikings Light Weight Fleece NFL Blanket (Grid Iron) (50x60")"
This is an extremely colorful throw. During the printing process; fleece material absrobs color like a sponge and is capable of holding fine airbrush detail. Fleece is also known for packing maximum warmth into minimal space. These wholesale bulk discount cheap fleece blankets can be rolled or folded into a very small compact size; which makes it perfect for slumber parties; traveling; the game; or anywhere storage is at a premium. Fleece throws are 50 x 60 inch.
Minnesota Vikings
Compare

Jacksonville Jaguars Light Weight Fleece NFL Blanket (Grid Iron) (50x60")"
This is an extremely colorful throw. During the printing process; fleece material absrobs color like a sponge and is capable of holding fine airbrush detail. Fleece is also known for packing maximum warmth into minimal space. It can be rolled or folded into a very small compact size; which makes it perfect for slumber parties; traveling; the game; or anywhere storage is at a premium. Fleece throws are 50 x 60 inch.
Jacksonville Jaguars
Compare

Indianapolis Colts Light Weight Fleece NFL Blanket (Grid Iron) (50x60")"
This is an extremely colorful throw. During the printing process; fleece material absrobs color like a sponge and is capable of holding fine airbrush detail. Fleece is also known for packing maximum warmth into minimal space. It can be rolled or folded into a very small compact size; which makes it perfect for slumber parties; traveling; the game; or anywhere storage is at a premium. Fleece throws are 50 x 60 inch.
Indianapolis Colts
Compare

Tampa Bay Buccaneers Light Weight Fleece NFL Blanket (Grid Iron) (50x60")"
This is an extremely colorful throw. During the printing process; fleece material absrobs color like a sponge and is capable of holding fine airbrush detail. Fleece is also known for packing maximum warmth into minimal space. It can be rolled or folded into a very small compact size; which makes it perfect for slumber parties; traveling; the game; or anywhere storage is at a premium. Fleece throws are 50 x 60 inch.
Tampa Bay Buccaneers