Your search for products in Christmas yielded 815 results. You are on page 1 of 82.
Revise
or
New
Search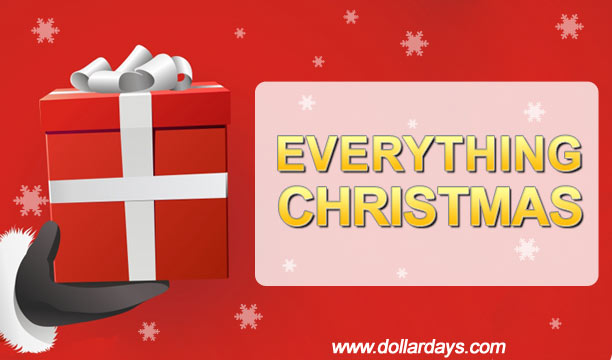 Compare

Basic 17" Christmas Stocking

Approximately 17" top to lowest part of toe seam
8 inch top open
Opens to approximately 6" wide
Approximately 5 inches wide in toe
Red and white felt throughout
3.5 inch wide band at top
1.25" green band with .25" red green gold metallic like ribbon
3 inch hanging red plush tab at top
Includes a to/from gift tag attached
Compare

Basic Felt Santa Hat

Approximately 17" from bottom to top of snowball top
11" wide across opening
Open to approximately 8" wide
Ideal for children or adults
100% polyester felt
2.5" Wide white band at opening
2" white faux fur snowball on top
1.25" Green felt embellished band above white band with a green/gold/red metallic looking ribbon
Compare

Extra Large Christmas Gift Bag. 18" x 13" x 4". 12 Assorted Prints.
Compare

Tricolor Christmas Tissue Paper 20 Count. 20x20 3 Solid Colors Per Pack Red,White,Green.
Compare

Small Christmas Gift Bags 3 Pack. 12 Assorted Designs. 3 Assorted Designs Per Pack.5.25 X4.25X 2.25
Compare

Jumbo Horizontal Christmas Gift Bag. 12.75x15.75x6 Inches. 12 Assorted Prints.
Compare

Christmas Cello Loot Bag 20 Count. 11.5"x5" Rectangular. 4 Assorted Designs.
Compare

3 count Christmas crayons stocking stuffer. Blister card packaging. 6 boxes per package.
Compare

Large Christmas Gift Bag. 12 Assorted Designs. 12.5x10x5 Inch 157GM.
Compare

Red felt Santa hat with white trim and a ball on top. Adult size.