Your search for products in Home Textiles yielded 39 results. You are on page 1 of 4.
Revise
or
New
Search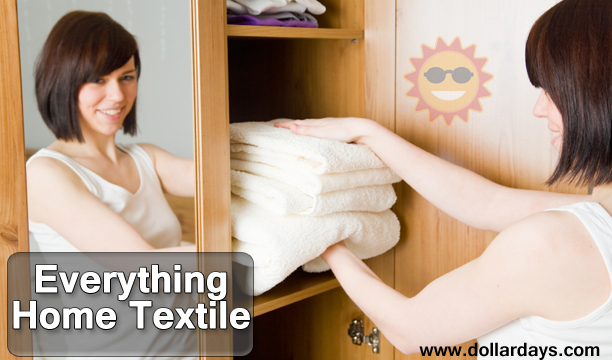 Shop from 100's of items in each Category

Compare

50 x 60 Marc Gold Wholesale Fleece Blanket
Assorted wholesale fleece blankets Solid Colors
100% Polyester blankets, high quality fleece.

Washing Instructions:
Anti pill
Contrast Whip Stitch border to prevent unraveling
Color-Fast
Machine Washable
Wash in cold water
Air or Tumble Dry
Do not iron or expose to heat
High Performance weather geared.
For all outdoor activities.
GSM 180.
Colors: random solid color assortment of wholesale blankets
Compare

50" x 60" blankets come in assorted colors. 100% microfiber, high quality fleece blankets, 180-220 GSM. You will get an assortment of colors with these fleece throw blankets. The picture is just a representation of the colors you may receive.
Compare

20x40 terry bath towel 5lb.
72 pieces per wholesale discount cheap bulk case of towels. 4-6 assorted colors/case.
colors may vary from picture.
Compare

Heavy Wash Cloth
Wholesale 12" x 12" Terry Solid Wash Cloth
6-8 assorted colors per bulk case of wash cloths (colors may vary per case).
288 pieces per wholesale discount cheap bulk case of washcloths.
Compare

100% cotton beach towel.
Size: 27 x 54 inches.
7.50 lbs/dz (weight per dozen).
Each has 1 colored stripe repeated across the towel.
4 assorted colors per dozen- minimum.
Great beach towels for pool parties,home use, and the beach.
Compare

24 Dozen Assorted Dyed Washcloths
Assorted Colors And Sizes for these wholesale bulk cheap discount wash cloths
Size Range: 12 Inches x 12 Inches Up To 13 Inches x 13 Inches.
Compare

Baby blanket made of fleece comes in assorted colors and prints. 28 inches by 40 inches in size for these wholesale bulk discount cheap baby blankets.
Compare

1 pack 11" x 11" heavy wholesale discount cheap solid wash cloth
assorted colors vary per bulk case
Compare

25x50 8.5 lb/doz. bath towel
Assorted colors may vary per wholesale discount cheap bulk case of these bath towels.
Compare

13" Heavy Woven Waffle Weave Oven Mitt. Solid color waffle weave oven mitt . 6 assorted colors per case .