Your search for products in Home Textiles yielded 5 results. You are on page 1 of 1.
Revise
or
New
Search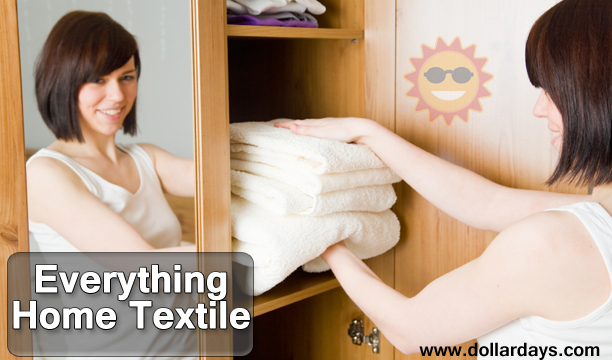 Shop from 100's of items in each Category

Compare

Assorted washcloths Features:

Dimensions: Each washcloth 13" x 13"
12 Pack of these wholesale bulk cheap discount washcloths
Assorted washcloth colors:
3- Brown with blue and yellow polka dots
3- Lime green
3- Yellow
3- Blue
Compare

Rollaway Bed Cover. 40H x 35W x 18-1/2"D. Heavy-Duty 600 Denier Washable Polyester With Polyurethane Coating. Stain And Mildew Resistant. Water Repellent. Brown. Fits 759235 Rollaway Bed (not included).
Compare

Contemporary, trendy zebra print colored micro-plush blanket. Queen size, in pink, purple, black/white, and brown.
Super soft, easy care, machine washable.
Compare

Decorative Pillow Night Flyers Fairies
Polyester fiber. Dimensions: 14.5" x 14.5". Designed by Amy Brown. White haired fairy and red haired fairy with autumn colors.
Compare

Drapery Curtain Holdback Set. Brown with 2 Different Finials to a Case.