Your search for products in Home Textiles yielded 46 results. You are on page 1 of 5.
Revise
or
New
Search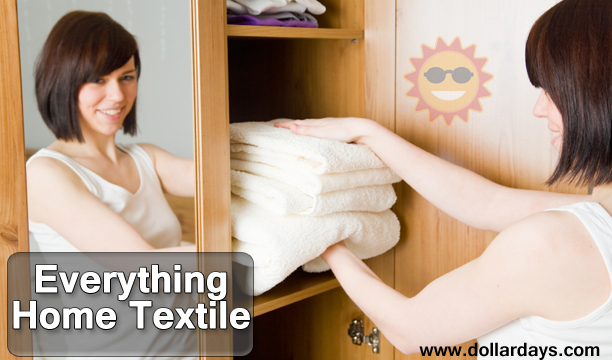 Shop from 100's of items in each Category

Compare

Heavy Wash Cloth
Wholesale 12" x 12" Terry Solid Wash Cloth
6-8 assorted colors per bulk case of wash cloths (colors may vary per case).
288 pieces per wholesale discount cheap bulk case of washcloths.
Compare

24 Dozen Assorted Dyed Washcloths
Assorted Colors And Sizes
Size Range: 12 Inches x 12 Inches Up To 13 Inches x 13 Inches.
Compare

Assorted washcloths Features:

Dimensions: Each washcloth 13" x 13"
12 Pack of these washcloths
Assorted washcloth colors:
3- Brown with blue and yellow polka dots
3- Lime green
3- Yellow
3- Blue
Compare

3 Pack Waffle Weave Kitchen Set. (1) 15 x 25 Kitchen towel and (2) 12 x 12 dishcloths 144 sets per case assorted kitchen towels and kitchen dish cloths. (colors may vary per case).
Compare

12" x 12" Heavy solid white washcloth 1.25 lb/dz
24 dozen in a case, 12 pieces in a poly bag.
Compare

4 pack of 11" x 11" solid wholesale cheap discount bulk wash cloth/utility towel 16 S
6-8 assorted colors, 144pk/case. (576 pieces)
Compare

1 pack 11" x 11" heavy wholesale discount cheap solid wash cloth
assorted colors vary per bulk case
Compare

2 pack 12x12 bright colored Solid dyed popcorn dishcloth. 6 assorted prints.
Compare

2 pack 13" x 13" heavy waffleweave dish clothes.
6 assorted colors in a case.
216 packs/case.
Compare

15" x 25" Yarn Dyed Plaid Kitchen Towel.
72 pieces per case assorted.
For matching dishcloth, see SKU 1267462.