Your search for products in Home Textiles on closeout yielded 81 results. You are on page 1 of 9.
Revise
or
New
Search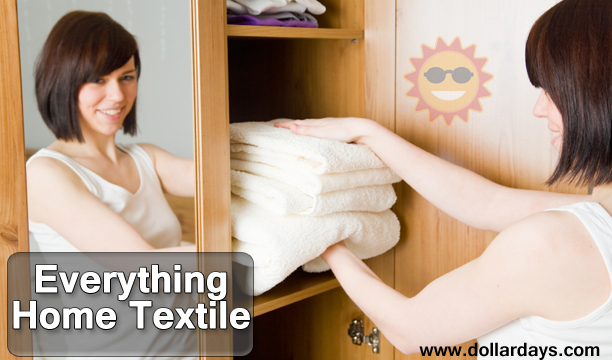 Shop from 100's of items in each Category

Compare

Disney's High School Musical 2 fleece blanket- 100% polyester fleece throw blankets that measure 62" x 52", machine washable.
Compare

These towels are soft and comfortable. The size is approximately 27 x 52. Towels comes assorted 48 pieces per wholesale discount cheap bulk case of towels in 8 colors shown. This is a great closeout, get it before it's gone. 100% cotton. Weight is approximately 9.6 lbs/dozen. Use it in the bathroom,take along on trips, clean the car with it. These bath towels can be used for all sorts of applications. Take it to the beach or take it to the pool. Many great uses, and towels always sell.
Compare

Fleece Throw Solid Blankets Assorted 50x60" -This fleece throw blanket is great for reading a book on those chilly rainy days or for having a picnic on those warm spring days. It has 24 fleece throw blankets in a case with assorted colors.
Compare

15x25 Check Kitchen Towel. Color: Yellow
72 pieces solid per case
Compare

Dish Cloth Checked 12" x 12" 2 Pack Assorted Colors. 24 packs per case.
Compare

Iguanas surf board design velour beach towel- made of high quality 100% cotton. This beach towel measures 30" x 60".
Compare

Butterfly design velour beach towel. These bulk wholesale cheap discount beach towels are made of high quality 100% cotton and measures 30" x 60".
Compare

Frog design ultra-soft thick fleece throw blanket- measures 50" x 60", made of 100% polyester material.
Compare

6x12 Printed "Cottage by the Lake" Oven Mitt
72 pieces solid to the case.
Compare

15x25 Check Kitchen Towel. Color: Hunter Green
72 pieces solid per case