Your search for products in Home Textiles priced between $0.50 and $1.00 yielded 52 results. You are on page 1 of 6.
Revise
or
New
Search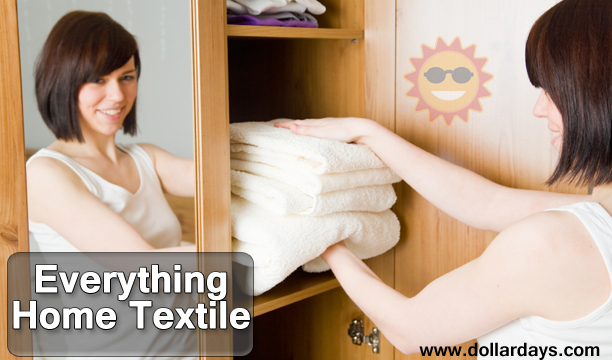 Shop from 100's of items in each Category

Compare

Heavy Wash Cloth
Wholesale 12" x 12" Terry Solid Wash Cloth
6-8 assorted colors per bulk case of wash cloths (colors may vary per case).
288 pieces per wholesale discount cheap bulk case of washcloths.
Compare

54 X 108 Navy Blue Table Cloth. These wholesale bulk discount cheap heavy duty table cloths are reusable tablecloths.
Compare

84 Inch Round Table Cover. These round tablecloths are white.
Compare

6x12 Printed "Cottage by the Lake" Oven Mitt
72 pieces solid to the case.
Compare

2 pk 8x8 Woven Waffle Weave Potholder. 2 pack
6 assorted colors.
Compare

2pk Terry Solid Pot Holder design
7x9 sizes may vary
4-5 assorted solid colors, same on both sides.
This photo is a representation of the assortment, and colors shown may or may not be included in the shipment of pot holders.
Compare

54X108 White Cloth Table - Wholesale Items At A Great Price. These plastic heavy duty tablecloths are reusable.
Compare

15"x25" 100% Cotton Yarn Dyed with color stripe Kitchen Towel. Assorted colors per case.
144 pieces per case assorted.
Compare

54 X 108 Inch 6 Assorted Colors Table Co 6 Assorted Colors
Compare

54 X 108 Inch Orange Table Cover Pumkin Orange Single Use