Your search for products in State and Regional Souvenirs yielded 2097 results. You are on page 1 of 210.
Revise
or
New
Search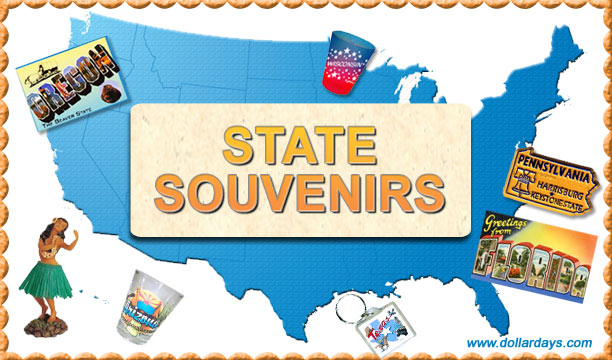 Shop From Thousands of State Souvenirs

Compare

Arkansas Shotglass- Peace/Love/Happiness. Green peace sign, red heart, yellow smiley face graphic. Dimensions: 2.25" x 2" x 2".
Compare

North Carolina Keychain Lucite Elements
Compare

Louisiana Backscratcher 15" H X 2" W Sparkle 24Bx
Compare

Texas Magnet 2D Banner Golden
Compare

Michigan Keychain- Glitter Peace Symbol. Assorted colors. Dimensions: 5.5" x 1.5" x 0.1".
Compare

Boston Strong
T Shirt
Cotton
First Quality
Domestic Made
Compare

New York Manhattan License Plate
Yellow & Blue
Metal
Compare

NY New York License Plate
Yellow & Blue
Metal
Compare

Wall Street New York Licensplate
Blue & Yellow
Metal
Compare

Time Square New York License Plate
Yellow & Blue
Metal