Your search for products in State and Regional Souvenirs yielded 2095 results. You are on page 1 of 210.
Revise
or
New
Search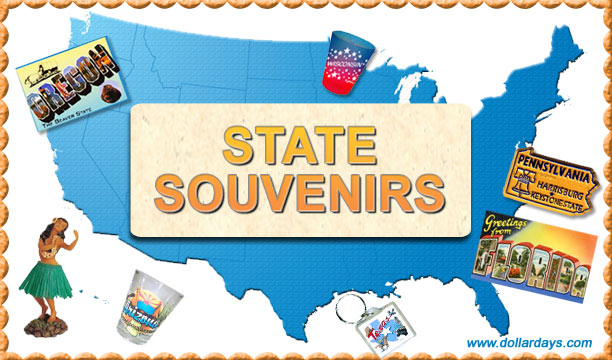 Shop From Thousands of State Souvenirs

Compare

Tennessee Playing Cards- State Map. The Volunteer State. Plastic box. Dimensions: 4.5" x 2.25" x 0.75".
Compare

New Mexico Ceramic Shooter- Wordmark. New Mexico, Santa Fe, Land of Enchantment, Route 66.Shooter Ceramic Wordmark
Compare

Georgia Travel Mug- Stainless Steel/Acrylic. Cruiser grapic. Polka dots and colorful state icons. Dimensions: 6" x 4" x 4".
Compare

Arkansas Postcard Ar225 Villa Marre
Compare

Pennsylvania Magnet 2D 50 State Orange
Compare

Texas Playing Cards Elements 24 Display unit
Compare

Idaho Shot Glass 2.25H X 2" W Elements
Compare

Idaho Lapel Pin 1" H X 1/2"W Elements
Compare

Georgia Tooth Pick Holder 2" H X 1.5" W (Toothpicks Not Included) State Map
Compare

Georgia Magnet 3D Map. Magnet measures 5.5"x3.5"x0.25".