Your search for products in State and Regional Souvenirs priced between $0.50 and $1.00 yielded 52 results. You are on page 1 of 6.
Revise
or
New
Search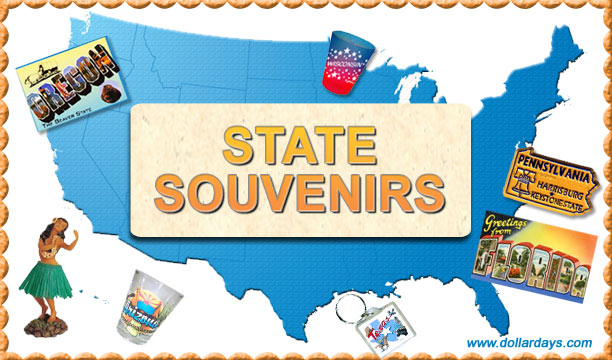 Shop From Thousands of State Souvenirs

Compare

Washington D.C. Jumbo Pens (11")
Multi-Colored & Individually wrapped
Inner-pack of 12 in plastic tube
Compare

Ohio Magnet 2D 50 State Red. This state of Ohio magnet should be on every refrigerator in Ohio to show the buckeye state your support.
Compare

Virginia Magnet 2D 50 State White
Compare

Vermont Magnet 2D 50 State Kelly
Compare

Utah Magnet 2D 50 State Blue
Compare

Texas Magnet 2D 50 State Blue
Compare

Tennessee Magnet 2D 50 State Orange
Compare

South Dakota Magnet 2D 50 State Blue
Compare

South Carolina Magnet 2D 50 State Blue
Compare

Rhode Island Magnet 2D 50 State Red