Your search for products in Scissors and Trimmers yielded 5 results. You are on page 1 of 1.
Revise
or
New
Search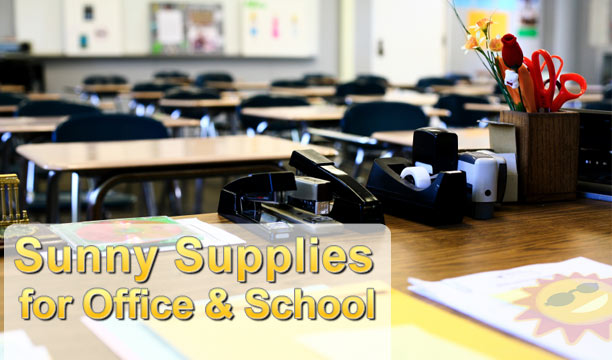 Compare

School Works! 5 Inch Kids Pointed Tip Scissors. Convenient counter-top display. Each display contains 9 blue and 9 red scissors.
Compare

1 Count Perfect Scents Safety Scissors.
Metal blade with rounded edges.
5.25" long
Assortment contains variety of handle colors.
Compare

Multi-purpose utility scissors measure 8" total and have heavy black plastic handles for a firm grip. Colors: Red, black, silver.
Compare

High quality licensed school supply item any kid will love this  great priced item selling fast
Compare

High quality licensed school supply item any kid will love this  great priced item selling fast